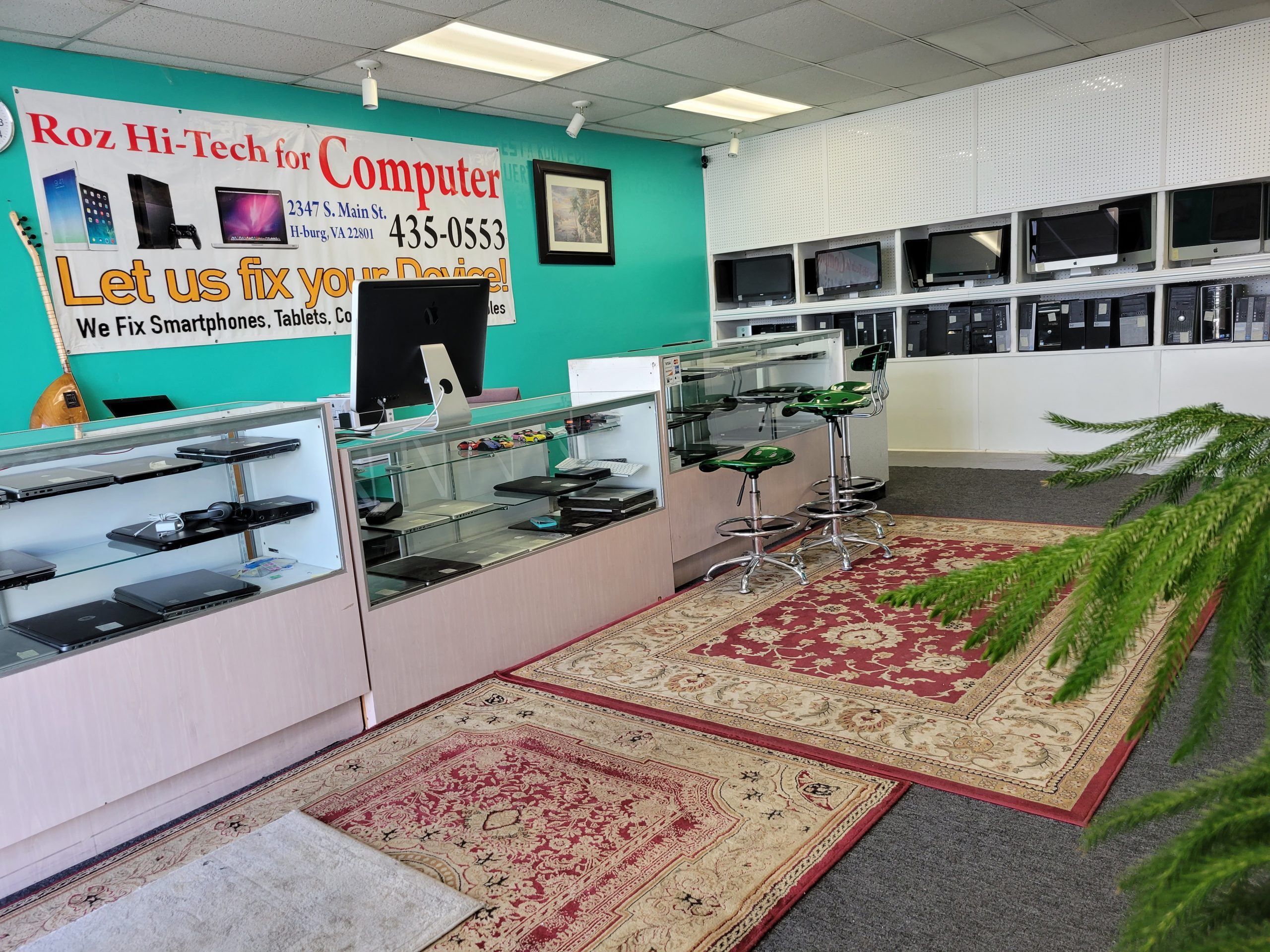 About Us
Whether you need computer repair specialists to look at your laptop, tablet, iphone, android, or even your video game console system— we're ready to assist. Serving customers in Harrisonburg, VA and beyond, we're dedicated to providing the best possible solution for you. If you're interested in learning what we can do for you, check out some of our services and price points for all of your devices.
Apple
Products|Computer
Repair Harrisonburg VA
We're happy to provide the following services to repair all kinds of Apple products:
Macbook
Pro, Mac Air, iMac and Mac Mini
Factory Restore, Factory Settings, Reset and Fresh Mac OS X Installation.

Password Removing.

EFI Lock Removal.

Mac Air LCD Replacing. 

Motherboard replacing.

Broken Screen Replacing.

Fans replacing.

Processor replacing.

Heat sink, replacing.

Speakers, replacing.

New Setup.

Keyboard Replacement.

DC Jack Replacement.
In addition we provide repairs for iPads and the following iPhone generations:
iPads and Tablets
Crack Screen Replacing

Crack LCD Replacing

Charging Port Replacing
Battery Replacing
Factory Reset
Data Recovery
iPhones
Replacing Apple iPhone LCD and Screen Assembly

Replacing Back Rear Housing Assembly

Replacing Charging Port & Audio Flex Cable

Motherboard Connect Cable

Power Mute Volume Button Switch Flex Cable

Home Button Assembly with Flex Cable Ribbon

Mother Board Replacing part not included
All Windows Computer Repair Services
Windows Reinstall + Application Installations

PC Tune UP and 

New Computer Setup

Laptop LCD Screen

Replacing 

 

Desktop/Laptop Internal maintenance

CPU Fan

Replacing

 

DC Jack Power Port Replacing

Trackpad and Keyboard

Replacement

  

Virus Removal and Installing 

Virus Protection

PC Motherboard Replacement

Dead Computers Data Recovery
All Android Cellphones
 LCD Replace

Charging Port replacing
Power Switch Button
Replacement Battery
Replacing Camera
Ear Speaker Earpiece Flex Cable
Loud Speaker
Vibrating Motor
Replacing DC Power Jack Socket CHARGING PORT
 Game Console Services 
PS3, 4, Xbox 1 and 360
HDMI Port Replacing

Hard Drive upgrade

BLU-RAY DVD DRIVE DECK LASER LENS
We Sell refurbished Devices with 30 day's warranty.